Accessing the Context Modules
Step 1 - Complete the Core Module
Complete the Every One His Witness Core Module to access context modules.  Receive an invitation code from your workshop leader.
Step 2 - Register and create an account
Click the "Register" button in the upper right corner and follow the on-screen instructions to create an account.
Step 3 - Log in
Once you've created an account, log in to access the current context modules.  Check back often as new modules are added periodically.
"But you are a chosen race, a royal priesthood, a holy nation, a people for his own possession, that you may proclaim the excellencies of him who called you out of darkness into his marvelous light."
1 Peter 2:9
Welcome to the Every One His Witness web site
The Gospel is simple, but the world is complex. How do we share the Good News of Jesus in today's world?
You've already made a great first step in being equipped to be a more active and effective witness of Jesus by participating in the Every One His Witness Core Module. I hope that you found the resources of the core module practical and helpful.
The context modules pick up where the core module left off. They are designed to help you use the LASSIE approach to witnessing in specific witnessing contexts. We have enlisted the help of people who have real world experience witnessing to people in these various contexts. I'm sure that their knowledge, insights, and experiences will be of great value to you as you seek to speak of Jesus with people in your everyday life.
There are more than 40 context modules planned for this site. It will take some time to complete all the planned modules. Watch for new modules. You'll see what's coming next on the page that lists current modules and those that are "coming soon."
If you run into problems or have some suggestions, please use the help feature built into this web site or send an email to support@everyonehiswitness.org.
May God bless you with the joy of being His witness.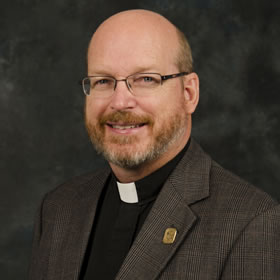 Rev. Dr. Mark Wood
Director
Witness & Outreach Ministry
1333 S Kirkwood Road
St. Louis, MO 63122
888-THE LCMS (843-5267)
lcms.org/witness-outreach